FUTURE FORCES FORUM (FFF) as a platform for defence and security professionals links users of the state-of-the-art technologies in military/civil security operations to researchers and industrialists from all over the world.

RECENT EDITION
Last year, with 20 specialized events at one place (exhibition, congress, 3 conferences, 13 workshops, and 2 round tables), 15 NATO working groups and over 1,200 official delegates from 59 countries we've made a successful step in making the FFF a globally recognized event.
Overview of the events held on 17-21 Oct 2016 is available in the FFF Catalogue and in the FFF 2016 Final Report.
DAY 1 video report – opening ceremony, exhibition tour
DAY 2 video report – dynamic demonstrations, expert events
DAY 3 video report – exhibition tour, interviews with the exhibitors

NEXT EVENTS
Save the date of the next biennial event – global edition of all events at one place:
15-19 October 2018
Prague, Czech Republic
Follow us also for updates about all separate events organized within the FFF continuous programme till October 2018.

MAIN EXPERT EVENTS TOPICS
Future Soldier/Dismounted Soldier Systems
CBRN/WMD Defence and Protection
Unmanned, Autonomous and Robotic Systems
Logistics Capability and Related Technologies
Medical Support, Field Medicine, CBRN Medical Countermeasures
Simulation and Training
Geospatial, Hydrological and Meteorological Support to National Defence and Crisis Management
Cyber Defence and Security
WHO IS INVOLVED?
MoD, Armed Forces, Special Forces, Police, Prison Service, Border Police
Integrated Emergency Management System, Population Protection Institutes, Critical Infrastructure Protection Programme
Industry, R&D institutes, science & technology centres, universities
National and international organizations
Decision makers, standardization staff, Commanders, users, buyers, manufacturers, traders, etc.
NATO and EDA expert working groups
And other stakeholders from all over the world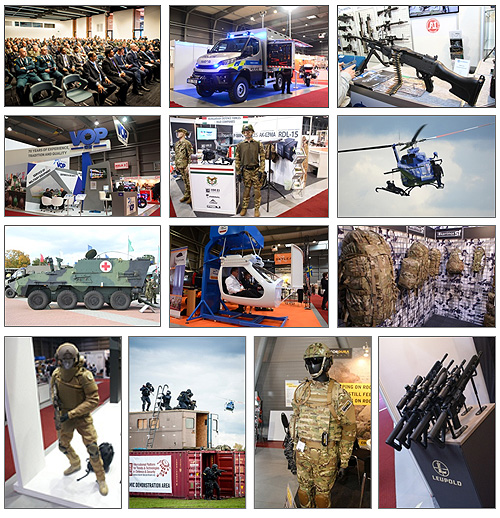 If you need any further information or assistance regarding your participation in the Future Forces Forum, please do not hesitate to contact us.
We are looking forward to our fruitful cooperation and to welcoming you to Prague, the UNESCO World Heritage Site.