Partner GEOMETOC
GEOMETOC Specialized Partners
GEOMETOC is endorsed by
FFF General Partner

FFF General R&D Partner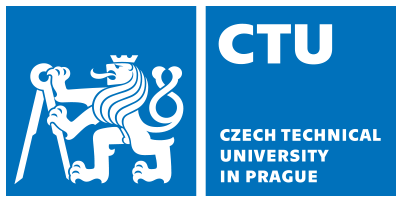 FFF Partner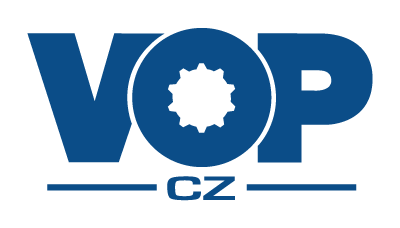 DATE: Wed 19 – Fri 21 October 2016
VENUE: PVA EXPO PRAHA
OFFICIAL LANGUAGE: English
IMPORTANT DATES/DEADLINES
PRESENTERS (speech, live demo, poster)
Abstract + CV + Photo submission on an individual basis
Full presentation submission 09 September 2016
ATTENDEES
Online registration 30 September 2016
Onsite registration will not be possible.
PRESENTATION OPPORTUNITIES
PRESENTATION or LIVE DEMO (20 min incl. Q&A)
| | |
| --- | --- |
| Government, Military, Police, IEMS, Academia, Students | FREE |
| Exhibiting industry | €1000 |
| Non-exhibiting industry | €3000 |
POSTER
Government, Military, Police, IEMS, Academia, Students
FREE
Exhibiting & non-exhibiting industry

€4

4

0
Presentations are subject to availability and acceptance by the Programme Committee.
Prices exclude VAT.
SCOPE OF THE WORKSHOP
The international GEOMETOC Workshop is organized as part of the Future Forces Forum 2016 with the goal to display and share the newest information, knowledge and technologies with closely associated scientific branches as Geography, Hydrology and Meteorology under one roof. Ceaselessly accelerating scientific and technical development in all industries provides significant amount of opportunities to provide GEOMETOC support in the real time mode, with high accuracy and in maximally user-friendly environment. Both, Geography and Hydrometeorology are scientific disciplines with impacts and outputs used not only in military areas. On the contrary, GEOMETOC Support is in principle essential for everyday life in working and leisure activities. Common demand for GEOMETOC data, information and products grows rapidly, especially due to abrupt, momentous and severe weather impacts.
In the recent past, GNSS technology became involved in our everyday lives. Providing crucial PVT information for positioning, navigation and time synchronization of critical networks also constitute its importance as part of the national critical infrastructure. To avoid the risk of its catastrophic failure, the vulnerabilities and potential threats have to be taken into account and appropriate measures adopted.
Oral and poster presentations are available.
MAIN TOPICS
1. Designated Geospatial Information for State Security Forces and Organizations
Geospatial Data Mining
Spatial Data Infrastructures
Data Quality
GIS Research and Education
Infrastructure Development Strategy
Big Data
2. Geospatial Support to National Defence and Crisis Management
3D Modelling, Analysis and Visualization
Mobility Analysis
Image Based Analysis
Web Map Technologies
Mobile Solutions
Geospatial Intelligence
GIS in National Security
Disaster and Risk Management
3. Modern Trends in the Hydrological and Meteorological Support of Armed Forces and Government Performance
Weather Modelling
Hydrological and Meteorological Equipment and Instruments
Hydrology and Meteorology and Education
Disaster and Risk Management
Remote Sensing
4. Global Navigation Satellite Systems (GNSS) Future Challenges and Opportunities
Implementation on the Territory of the Czech Republic
Vulnerabilities and Potential Threats Evolution
GALILEO – New Opportunity in the EU Security
Applications for Emergency and Defence Forces
PRELIMINARY PROGRAMME
WEDNESDAY 19 OCTOBER 2016
PVA EXPO PRAHA, HALL 2
12:30 - 13:30
Registration / Poster Sessions
13:30 - 17:00
DESIGNATED GEOSPATIAL INFORMATION FOR STATE SECURITY FORCES AND ORGANIZATIONS
Welcome Speech and Introductory Remarks
COL Jan CÍREK - Chairman GEOMETOC; Chief of Hydrometeorological Service, General Staff, Czech Armed Forces, CZE
Welcome Speech
Mr. Jaroslav ŠMÍD - Deputy Director, National Security Authority, CZE
Welcome Speech
Mr. Václav DVOŘÁK - Director, Czech Hydrometeorological Institute, CZE
Introductory Remarks
COL (Ret.) Václav TALHOFER - Vice-Chairman GEOMETOC; Department of Military Geography and Meteorology, University of Defence,CZE
Selected Challenges and Trends in the Field of Geoinformatics
Mr. Wolfgang REINHARDT - University of the Bundeswehr Muenchen, Chair of Geoinformatics, DEU
Civil-military Cooperation in Geospatial Information in the Czech Republic
Mr. Karel BRÁZDIL - Director of Land Survey Office, CZE
Spatial Data Integration and Multidimensional Databases for Czech Crime Prevention
Mr. Jiří HORÁK - Vice-President, Czech Association for Geoinformation (CAGI); VŠB - Technical University of Ostrava, CZE
Vector Geospatial Databases in the Czech Armed Forces
MAJ Jan MATULA - Standardization Coordinator, Military Geographic and Hydrometeorology Office, CZE
Industry presentation available


Free 20 min slot for a company presentation

Closing Remarks
COL (Ret.) Václav TALHOFER - Vice-Chairman GEOMETOC; Department of Military Geography and Meteorology, University of Defence,CZE
THURSDAY, 20 OCTOBER 2016
PVA EXPO PRAHA, HALL 2
08:30 - 09:30
Registration / Poster Sessions
09:30 - 12:00
GEOSPATIAL SUPPORT TO NATIONAL DEFENCE AND CRISIS MANAGEMENT
Introductory Remarks
COL Vladimír KOVAŔÍK - Vice-Chairman GEOMETOC; Head of Department of Military Geography and Meteorology, University of Defence, CZE
The Geospatial Services of the EU Satellite Centre to Support the EU External Action in the CFSP/ESDP Field
Mr. Pascal LEGAI - Director of the European Union Satellite Centre (EU SatCen)
Specifics of the Thematic Map Production at a Strategic Command Level
COL Vladimír KOVAŔÍK - The Head of the Department of Military Geography and Meteorology, University of Defence, CZE
Enhanced Disaster Preparedness by Multi-Actor Cross-Organizational Information Infrastructures
Mr. Horst KREMERS - Chairman CODATA, German National Committee for the Committee on Data for Science and Technology of ICSU, DEU
Model of Cross-Country Movement Verification: Case Study
COL (Ret.) Václav TALHOFER - Department of Military Geography and Meteorology, University of Defence, CZE
Topic TBC
Prof. Karel PAVELKA - Czech Technical University in Prague, CZE
Flash Flood Risk Assessment Using Weather Radar
Mr. Petr RAPANT - VŠB - Technical University of Ostrava, CZE
Closing Remarks
COL Vladimír KOVAŔÍK - Vice-Chairman GEOMETOC; Head of Department of Military Geography and Meteorology, University of Defence, CZE
12:00 - 13:00
Lunch Break & Networking
12:45 - 13:00
Poster Sessions
13:00 - 17:00
MODERN TRENDS IN THE HYDROLOGICAL AND METEOROLOGICAL SUPPORT OF ARMED FORCES AND GOVERNMENT PERFORMANCE
Introductory Remarks
LTC Josef NOVOTNÝ - Vice-Chairman GEOMETOC; Deputy Head of Department of Military Geography and Meteorology, University of Defence, CZE
Trends and Challenges in the Area of Meteorology - Topic TBC
Mr. David GRIMES - President of World Meteorological Organization (WMO)
The Necessary Cooperation on Safety between Civil and Military Aviation
MG (ret) Denis KOEHL - Senior Military Advisor, EASA
Mobile Hydrometeorological Support of Foreign Deployment
1LT Helena HOLEČKOVÁ - Officer and Synoptist at Hydrometeorological Mobile Station, Hydrometeorological Service, Czech Armed Forces, CZE
The Importance of Accurate Measurement in Soundings Operations
Mr. Aki LILJA - Regional Manager, VAISALA, FIN
Teaching of Meteorology at the University of Defense - Topic TBC
LTC Josef NOVOTNÝ - Vice-Chairman GEOMETOC; Deputy Head of Department of Military Geography and Meteorology, University of Defence, CZE
Weather Phenomena Warning in The Czech Television from 1997 to Nowadays
Ms. Taťána MÍKOVÁ - Head of the Weather Department, Czech Television, CZE
Understanding the Flood Risk: Has 20 Years of Experience Led to Turn from Disaster Management to Culture of Risk Management, Prevention and Preparedness?
Mr. Jan DAŇHELKA - Deputy Director, Head of Hydrology Division, Czech Hydrometeorological Institute, CZE
Seamless Weather Forecast by the ALADIN System
Mrs. Radmila BROŽKOVÁ - Head of Numerical Weather Prediction Department of the Czech Hydrometeorological Institute, CZE
CZRAD - the Modern Dual Polarization Czech Weather Radar Network
Mr. Petr NOVÁK - Head of Radar Department, Czech Hydrometeorological Institute, CZE
Satellite Data in the Czech Hydrometeorological Institute
Mr. Jindřich ŠŤÁSTKA - Satellite Department, Czech Hydrometeorological Institute, CZE
Integrated Warning Service System (IWSS) at Czech Hydrometeorological Institute
Mr. Marjan SANDEV - Head of Central Forecasting Office, Czech Hydrometeorological Institute, CZE
Panel Discussion
LTC Josef NOVOTNÝ - Vice-Chairman GEOMETOC; Deputy Head of Department of Military Geography and Meteorology, University of Defence, CZE
Mr. Radim TOLASZ - Head of Climate Change Department, Czech Hydrometeorological Institute, CZE
Closing Remarks
LTC Josef NOVOTNÝ - Vice-Chairman GEOMETOC; Deputy Head of Department of Military Geography and Meteorology, University of Defence, CZE
FRIDAY, 21 OCTOBER 2016
PVA EXPO PRAHA, HALL 2
08:30 - 09:30
Registration / Poster Sessions
09:30 - 14:30
GLOBAL NAVIGATION SATELLITE SYSTEMS (GNSS) FUTURE CHALLENGES AND OPPORTUNITIES
Introductory Remarks
Mr. Radovan KLÍMA - Vice-Chairman GEOMETOC; Competent PRS Authority, National Security Atuhority, CZE
GPS Program and its Modernization
Mr. Ray SWIDER - Chairman NATO Capability Panel 2 (Identification and Navigation), USA
Facing the New Era of Widespread Attacks on GNSS
Mr. Tomáš ROSA - External Consultant to National Security Authority, CZE
GNSS Vulnerabilities and Potential Solutions
Mr. Mark DUMVILLE - General Manager, Notthingham Scientific Ltd., GBR
Using Multiple GNSS Constellations in Satellite Navigation
MAJ Jiří HUBIČKA - Chief of GNSS Department, Military Geographic and Hydrometeorology Office, CZE
Radio Position Determination – Satellite Methods and Opportunity Signals
Prof. František VEJRAŽKA - Faculty of Electrical Engineering , Czech Technical University in Prague, CZE
Implementation of the Galileo Public Regulated Service in the Czech Republic
Mr. Radovan KLÍMA - Vice-Chairman GEOMETOC; Competent PRS Authority, National Security Atuhority, CZE
12:00 - 13:00
Lunch Break & Networking
12:45 - 13:00
Poster Sessions
17 Years of Precise GNSS Tropospheric Products and Services from Geodetic Observatory Pecný
Mr. Jan DOUŠA - Geodetic Observatory Pecný of the Research Institute of Geodesy, Topography and Cartography, CZE
Mr. Pavel VÁCLAVOVIC - Geodetic Observatory Pecný of the Research Institute of Geodesy, Topography and Cartography, CZE
Implementation of GNSS Technology to Practical Geodesy - Coordinate System S-JTSK/05
Prof. Jan KOSTELECKÝ - Faculty of Mining and Geology, VŠB Technical University of Ostrava, CZE
Mr. Karel RADĚJ - Director of the Research Institute of Geodesy, Topography and Cartography, CZE
Industry presentation available


Free 20 min slot for a company presentation

Closing Remarks
Mr. Radovan KLÍMA - Vice-Chairman GEOMETOC; Competent PRS Authority, National Security Atuhority, CZE
COL Jan CÍREK - Chairman GEOMETOC; Chief of Hydrometeorological Service, General Staff, Czech Armed Forces, CZE
CONFERENCE PROGRAMME COMMITTEE
CHAIRMAN
COL Jan Círek – Chief of Hydrometeorological Service, General Staff, Armed Forces, CZE
VICE-CHAIRMEN
HONORARY CHAIRMEN
MEMBERS
GeoConnexion, Geospatial World, GISCafé, GEOinformace, Zeměměřič (Land Surveyor), Vojenský geografický obzor (Military Geographical horizon), Geodetický a kartografický obzor (Geodetic and Cartographic horizon), Meteorologické zprávy (Weather reports), Military Technology, Defence Procurement International, Europäische Sicherheit (European Security and Defence), Small Arms Defense Journal, Armádní Noviny (Army News), A-report, Army.cz, SoldierMod.com, Global Military Communications Magazine, Safety & Security International, Counter-IED Report, Al Defaiya, Kommando International Special Operations Magazine, Review pro obranný a bezpečnostní průmysl, CDIS Review, Homeland Security, Global Security, BeaverLake6 Report, Frag Out!, Military Systems & Technology, Copybook.com/military, Copybook.com/security, Armscom.com, Al Musallh Magazine, Asian Military Review, BodyArmorNews.net, Armada International, Fuerzas Militares del Mundo (Military World), Defence and Security of India, Advances in Military Technology, Defence and Security Alert, Special OPS, 21 Century Asian Arms Race, Cops Today International, DefenseConference.com, CBRNE-Terrorism Newsletter, CBRNePortal, NCT/CBNW Newsletter, Global Biodefense, International Review of the Armed Forces Medical Services, Military Medical Science Letters, Medical Corps International Forum, Signal Magazine, Cyber Defense Magazine, Cyber Security Review, ICT Network News, S3C.cz
CONTACT FOR PARTICIPANTS