ANNOUNCEMENT OF POSTPONEMENT THE FFF 2020 TO A NEW TERM
The international exhibition Future Forces, expert panels and networking within the FUTURE FORCES FORUM 2020, originally planned for 21 - 23 October, will not take place this year due to the negative development of the epidemiological situation.
After considering all the circumstances, this decision was made in accordance with the position of the Ministry of Defence of the Czech Republic as our most important institutional partner.
New term of the 14th FUTURE FORCES FORUM was set for 28 - 30 April 2021.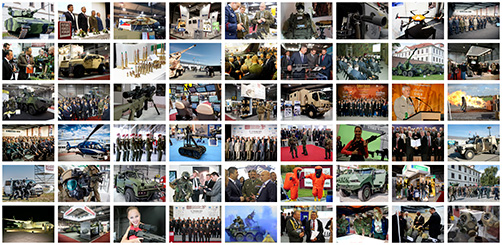 FUTURE FORCES FORUM links users of the latest technologies in military and civil security operations to manufacturers and researchers from all over the world.
All FFF events are focused on presentations of current and future needs in order to ensure security, and on presentations of industry capabilities to provide armed forces, governments and international organisations with required solutions and technologies.
INTERNATIONAL EXHIBITION,
EXPERT PANELS & NETWORKING
The exhibition and expert panels regularly attract wide range of professional and business participants from all over the world. View the 2018 Official Delegates list.
UNESCO WORLD HERITAGE SITE
Prague, has been a long-time hub for international defence and security community networking within the FFF events. Enjoy your stay in the historical pearl of Europe listed in the UNESCO World Cultural and Natural Heritage.